Guess The Train Wreck!
Guess The Train Wreck!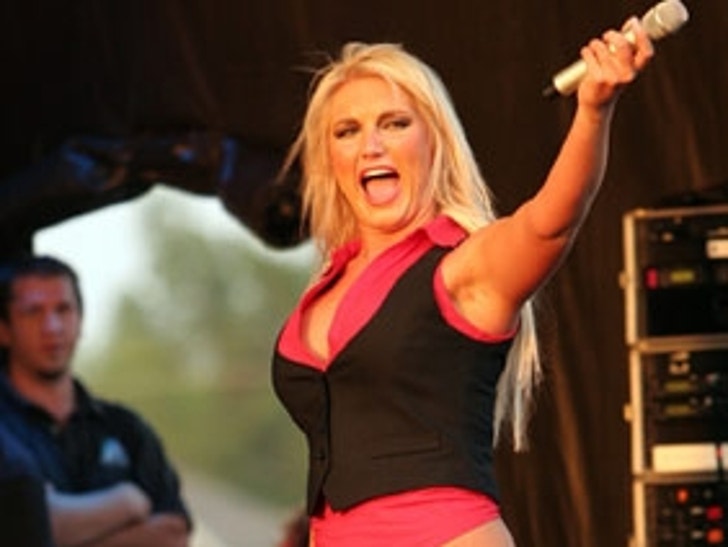 Skanky fishnets, homemade jean chaps and black undies can only mean one person ... and no, not even Britney would stoop this low!
Reality star Brooke Hogan scalded the retinas of a crowd in Charlotte, North Carolina with this fancy wardrobe choice at a KISS 95.1FM radio show performance this weekend.
Once again, making the Hulk proud.