Grace's Double Whammy -- Preggers AND Married!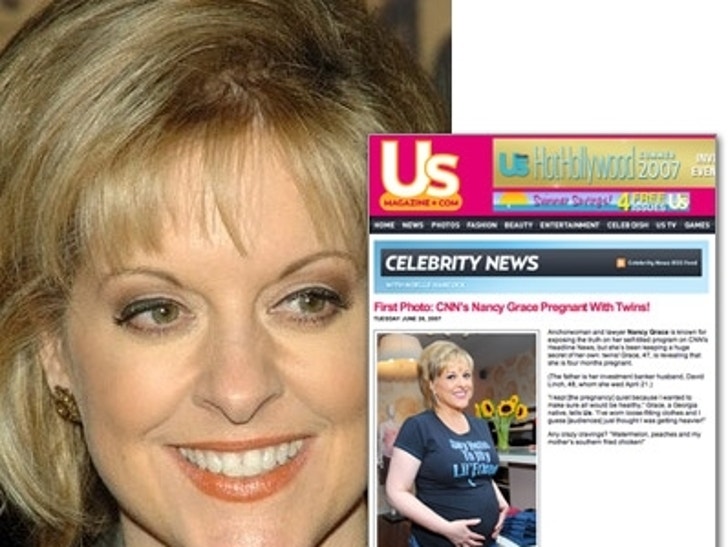 For someone whose job is getting the truth out of people, Nancy Grace sure managed to keep two huge announcements quiet for a long time!

The CNN anchor, 48, says she was secretly married back in April, and is now three-months pregnant -- with twins. Grace told the NY Post 's Michael Starr that she originally had no plans to marry, but that she and David Linch, a banker from Atlanta, got hitched after a "spur-of-the-moment decision." Seems like "sperm of the moment" to us!
As for the pending infants, Grace says that she's due in January, but tells the Post that she had thought "'mother' and 'wife' was just not part of God's plan for me." Grace plans to officially announce all the good news on her CNN show tonight.