Jacko and Kanye to Jigga's Joint -- Pony Up!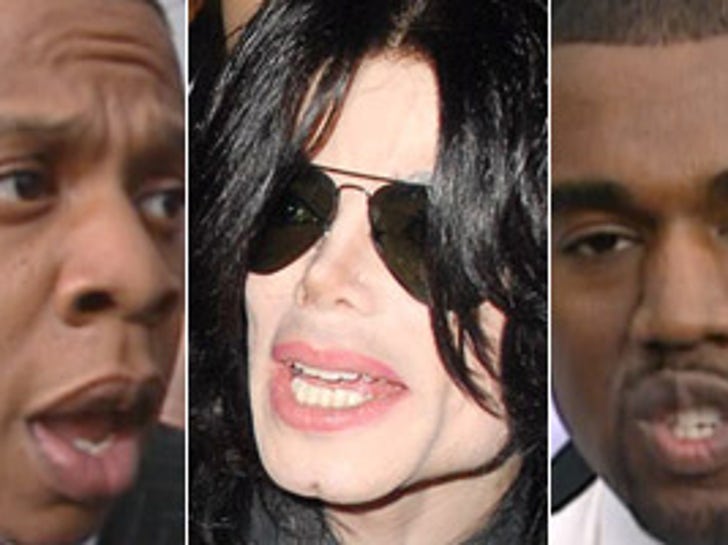 Jay-Z's club just got hip-popped with a lawsuit by a slew of serious hitmakers like Michael Jackson, Kanye West, and Pharrell Williams, who are all claiming that he's spinning tunes like "Billie Jean," "Gold Digger" and in his New York hotspot -- without paying royalties.

The 40/40 Club, which is co-owned by the rapper and two partners, was sued yesterday by Broadcast Music Inc. (BMI), who filed in Manhattan District Court on behalf of Jacko and Kanye They're among twelve artists who allege that their songs are being played at the club, even though it hasn't paid up for licenses.The rapper-mogul himself isn't named as a defendant.
Although Jay-Z and Pharrell are musical pals (they collaborated on "Frontin'), Williams is still demanding some coin from the Jiggaman -- Pharrell's song "Touch" was allegedly played without a license.
A rep for the 40/40 Club says the club hasn't been served with legal papers, and adds that "under no circumstance" would songs by R. Kelly, whose tune "Thoia Thoing" is mentioned in the suit, be played in Hova's house.