Paris -- Totally Sketched Out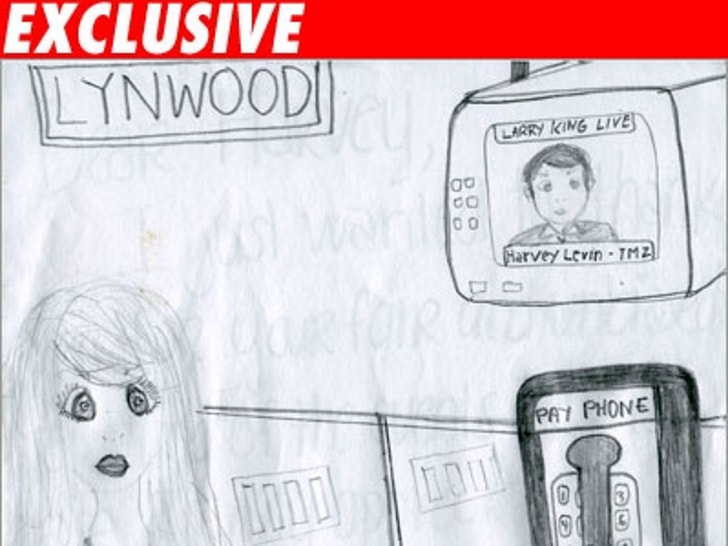 Before Paris Hilton was released from Lynwood this morning, her lawyer, Rich Hutton, slipped Harvey Levin a personalized sketch and note from the heiress herself.
The drawing, a self-portrait of Hilton at a pay phone inside the jail, features Paris in her jail issue with an incredibly accurate depiction of our fearless leader hosting "Larry King Live" on television in the background.
Sorry folks, you ain't gonna see this one on eBay.