Tara Reid -- Train Wreck on the Party Train!
Tara Reid -- Train Wreck
on the Party Train!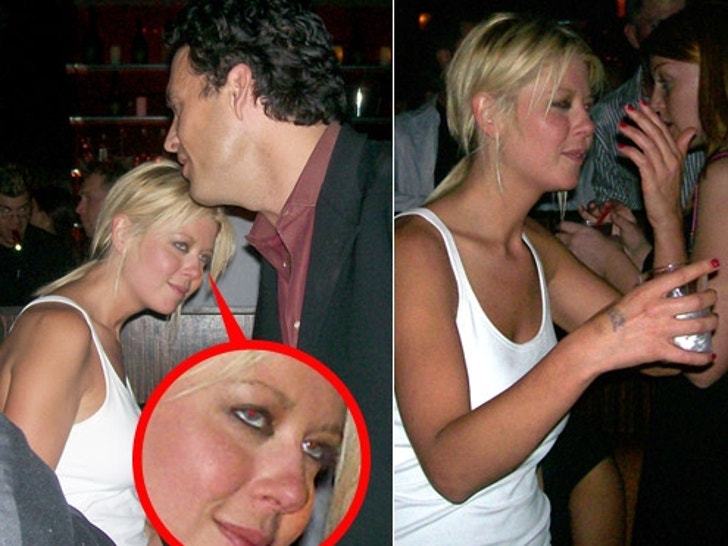 The lovely Tara Reid hit Las Vegas over the weekend -- and let's just say she partied without a break til' the break of dawn!
Taradise landed at JET nightclub at the Mirage around 3:00 AM, and her party sipped Grey Goose vodka in the VIP area. Sources inside the club tell TMZ this was the last stop on a whirlwind Vegas club tour. She closed down the club -- leaving at 4:30 AM! The early bird catches the worm -- the tequila worm!
Tara had the nerve to ask a drunk dude to leave her VIP booth ... because he was wasted. Pot, kettle, kettle, pot.