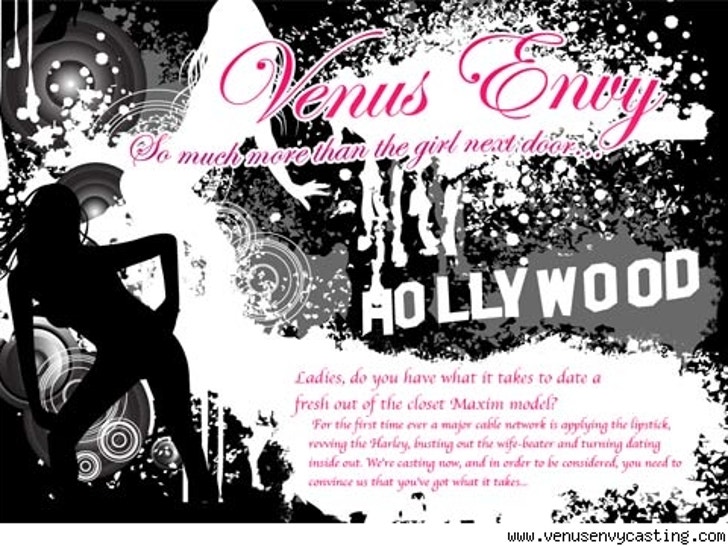 A new reality dating show featuring a group of singles vying to win the heart of a Maxim model certainly isn't groundbreaking. But if said Maxim model is a fresh-out-of-the-closet lesbian, then you've got something!

On the new show "Venus Envy," a group of single women will compete to land a gorgeous gal who prefers other gorgeous gals. The casting site for the show boasts, "For the first time ever, a major cable network is applying the lipstick, revving the Harley, busting out the wife-beater and turning dating inside out." The only stereotypes missing there are references to Rosie O'Donnell, Indigo Girls and Birkenstocks.
The online questionnaire asks things like, "Are you out?" and "Have you ever been arrested or been served a restraining order?" It's a good guess that respective "no" and "yes" answers would make for better TV.
The website says the show will be on "a major cable network," but so far, no network TMZ has spoken to will admit it's theirs! Stay tuned ... we just don't know where!