Jodie Sweetin's Full House
Jodie Sweetin's
Full House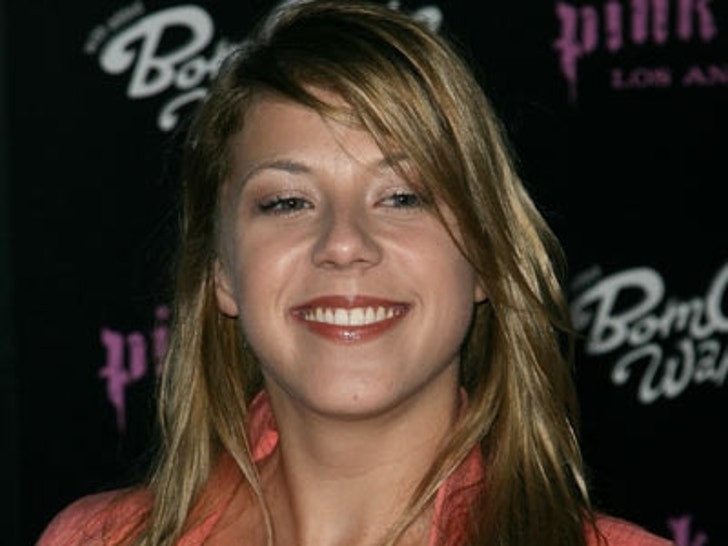 Former "Full House" child star Jodie Sweetin is all growed up -- and out!
The host of the critically acclaimed strip show "Pants-Off Dance-Off" arrived to the opening of the Pink Taco restaurant in Los Angeles on Thursday and showed off her biggest (and possibly newest) assets. Goodbye Olsens, hello Sweetin Twins!
While the 25-year-old former meth addict may no longer get high, Jodie's breasteses are all the buzz!