Richie to Prosecutor -- Your Drug Test on Me Stinks!
Richie to Prosecutor
Your Drug Test on Me Stinks!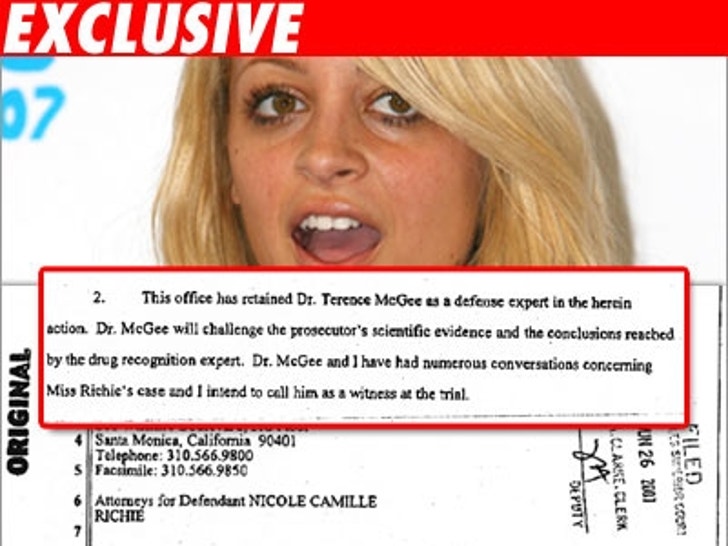 TMZ has obtained a document that holds the key to Nicole Richie's DUI defense -- she will claim the drug tests cops performed on her were bogus. Life isn't simple!
The declaration, filed today by Shawn Chapman Holley, Nicole's lawyer, states, "Dr. Terence McGee as a defense expert ... will challenge the prosecutor's scientific evidence and the conclusions reached by the drug recognition expert."
The pregnant Richie's trial was set to begin tomorrow morning. Chapman Holley appeared before the Commissioner today and asked for a continuance until August 5, because Dr. McGee is not available until then. The commissioner ordered them back to court tomorrow to decide whether he will grant the request for a continuance.