Barry & Rosie -- Breaking Elton's Heart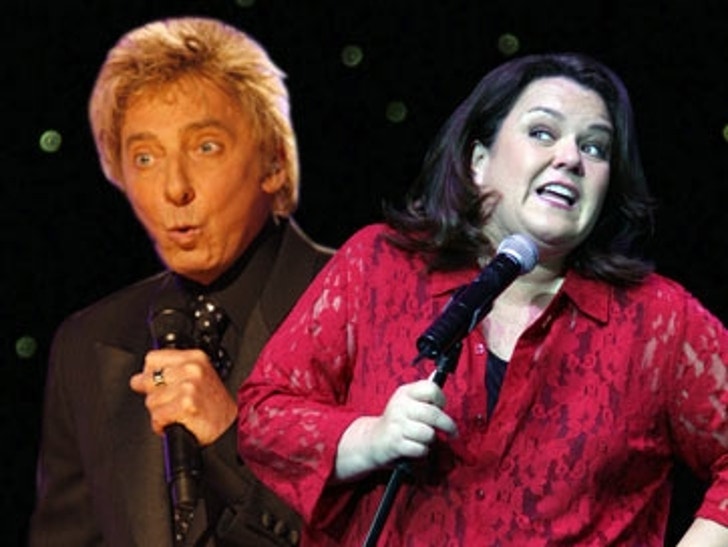 It's official. Eddie Murphy and Rick James' so bad it's good '80s hit "Party All the Time" is no longer the weirdest musical pairing in history!

In celebrity-duets-you-never-wanted-to-hear news, Barry Manilow's new album, "The Greatest Songs of the Seventies," will feature the Babwa-fied crooner singing with the, er, help of -- de-Babwaed Rosie O'Donnell! Somewhere Donald Trump is laughing! According to Billboard.com, the duo will collaborate on an "interpretation" of Elton John and KiKi Dee's 1976 classic, "Don't Go Breaking My Heart." You just did Barry. You just did!
Fanilows of the world, you have been warned!