The Babwa-fication of Rock 'n' Roll
The Babwa-fication
Of Rock 'n' Roll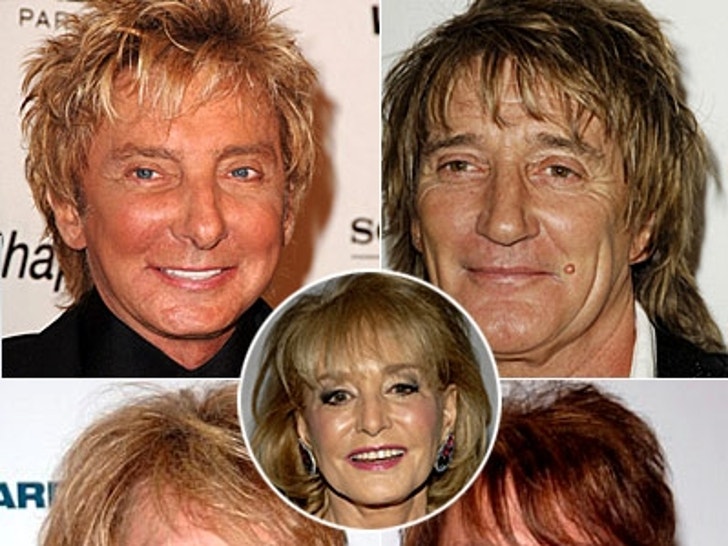 When aging male rockers like Barry Manilow, Rod Stewart and Jon Bon Jovi need beauty advice, they turn to ... Barbara Walters?!
The 77-year-old "View" host is fast becoming the go-to-ma'am for the latest in blown-out, wispy, ash blonde shag trends for the post-post-post-MTV crowd. When you're a graying Grammy winner, the Rosie man-bob just won't do! He bangs!
And for you men who find yourselves pushing 50 and beyond, but don't feel like going blonde, fear not -- the starched Walters Wave also comes in a lush Richie Sambora Chestnut Brown!
Only your hairdwesser will know for sure!