What About Man-Bob?
What About
Man-Bob?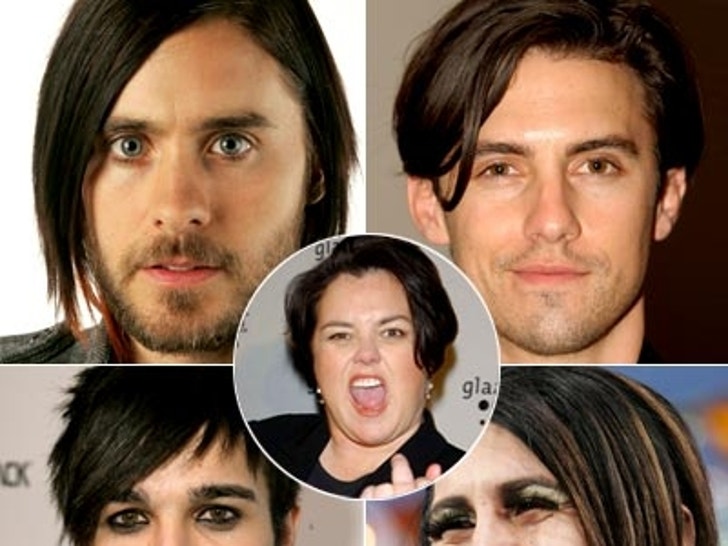 Now that every Urban, Spade and Cojo has taken to sporting the Meg Ryan-spawned man-shag, a new haircut of mass destruction has reared its ugly head: The man-bob!
Once relegated to the likes of Dorothy Hamill and Posh Spice, now some of Hollywood's hottest hunks, like actor-turned-goth rocker Jared Leto (upper left), and "Heroes" star Milo Ventimiglia (upper right), are getting their locks sheared, shaped and flat-ironed into the feminine flip. How lovely!
Fall Out Boy bassist Pete Wentz (lower left) has taken the emasculating man-bob a step further by also adding heavy eyeliner to the not-so-dandy do, while AFI's Davey Havok's (lower right) man-bob with fake eyelashes makes RuPaul look butch. Can you say Liza with a Z?
Before you start blaming these metrosexual messes for their bad bouffants, send your man-bob hate mail to the real person responsible for its 21st Century resurgence -- Miss Rosie O'Donnell (center).