Jamie-Lynn Sigler: Pass the Damn Vodka!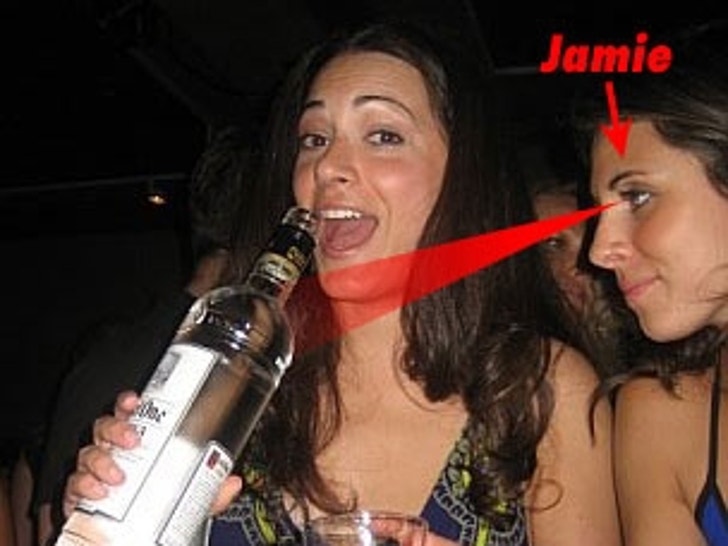 Jamie Lynn Sigler hit the New York club scene last week, but vodka was apparently hard to come by in her VIP booth! Who do you have to f**k to get a drink around here?!

This photo of "The Sopranos" star was snapped at The Plumm in NYC, with Jamie (right) looking very perplexed as to why this chick hogging the bottle would bogart all of the Ketel One Vodka and not fill up her glass. Sources inside the club tell TMZ that Jamie-Lynn refused owner Noel Ashman's invitation to sit in the VIP area, and instead partied in the thick of the club with the hoi polloi. Ah, that explains it ... club booze moochers!
We are happy to report that Sigler and her girlfriends did end the night by performing charming dances on top of the banquettes. Tony S. would be proud ... if he were still alive.