No Faith? Hill's Body and Face Replaced!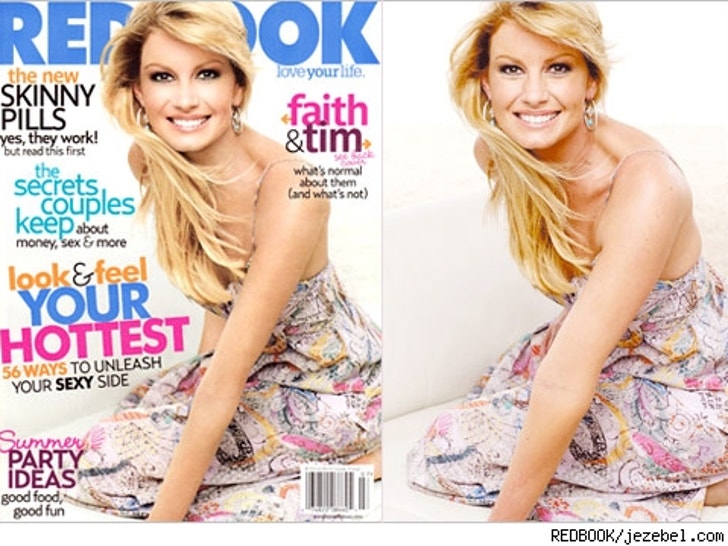 The cover of this month's Redbook has a stunning photo of country megastar Faith Hill. Well, someone resembling Faith Hill!

Thanks to our friends at jezebel.com, who dug up the original photo, TMZ readers can have a look at Faith in all her real glory, and see how she was "cleaned up" for her cover. Through the miracle of Photoshop, they gave 39-year-old Faith a body like 24-year-old Carrie Underwood!
For a mother of three just a few months shy of 40 with a non-stop schedule, the real Faith looks amazing!