Brit & Fed-Ex -- Over and Out!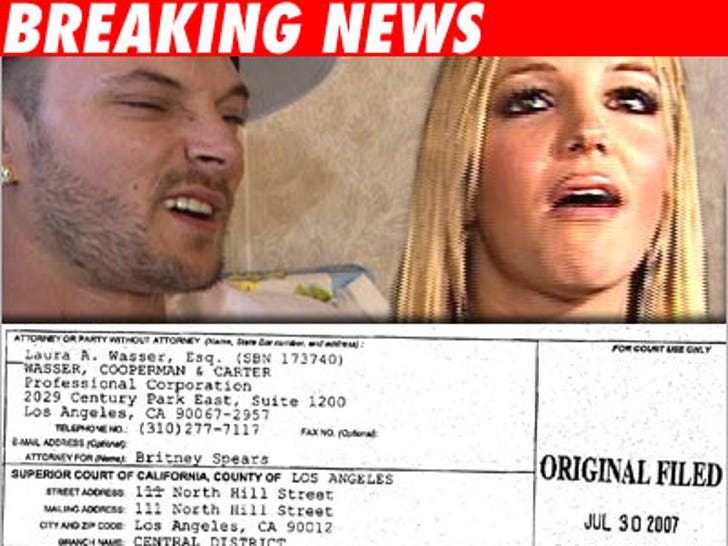 As TMZ first reported, Laura Wasser, Brit's lawyer, and K-Fed's attorney, Mark Vincent Kaplan, appeared in Court this morning with settlement papers.
Wasser made a motion to keep the custody and child support provisions secret, on grounds that making it public would be harmful to the two kids. Judge Gordon granted that request, pending a hearing on August 14.