Paris Launches Line of Boat-Sized Shoes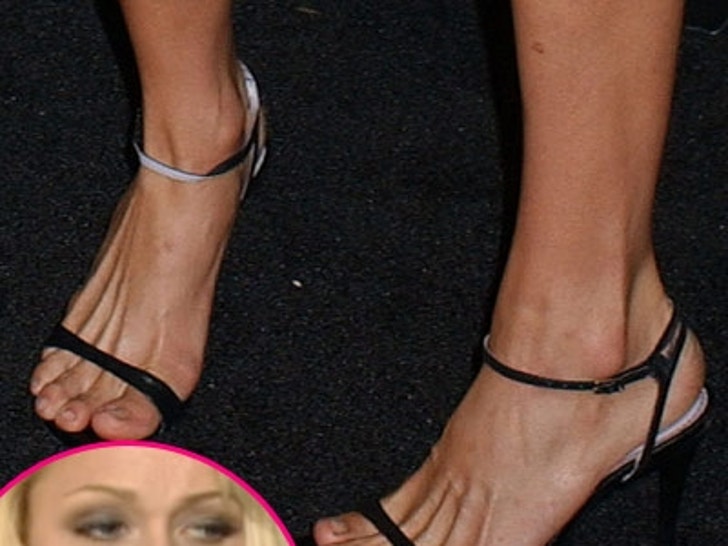 Paging all streetwalkers, drag queens and hobbits! Walking in Paris Hilton's size 11 pumps just got a little bit easier! Shoes! Oh my gosh, shoes!

The heiress betch has partnered with Antebi Footwear to create Paris Hilton Footwear -- a line of "chic and trendy" shoes. Bigfoot never looked so dainty!
P's plus-sized collection is expected to hit stores in early 2008 -- in plenty of time to get your hooves to the pedicurist!