The Hoff Hawks His Frocks
The Hoff
Hawks His Frocks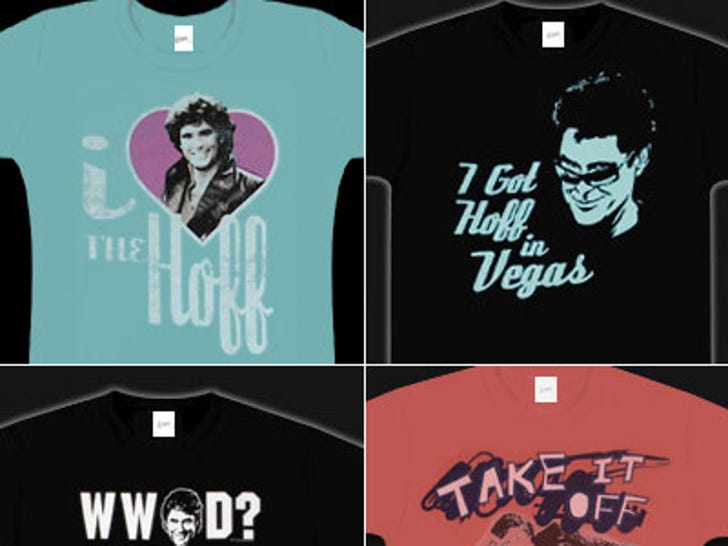 When TMZ spotted David Hasselhoff in a t-shirt with his own mug on it, we just thought he was a self-promoter. Turns out, he's a self-promoter wearing a t-shirt with his picture on it -- that he sells on his website! Now that's marketing!
There is a whole line of Hoff themed t-shirts available on Hasselhoff.com. Other styles include phrases like, "I Got Hoff in Vegas" and "Take It Off 4 the Hoff." Ew and ewww!
In addition to the shirts, there are DVDs, signed photos and the Hoff's hit autobiography -- "Don't Hassle the Hoff." Looks like he's got all your Hoff needs covered!