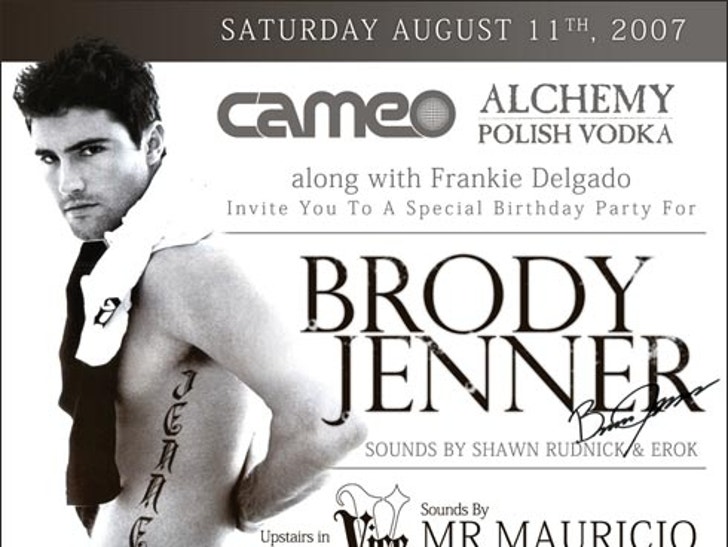 Hollywood hocialite Brody Jenner is getting an early start to his b-day bonanza. Time to party like a Malibu trust fund baby! *$Ka-ching!$*
The B-list boy toy doesn't turn 24 until August 21, but he's ready to get this celebration started this Saturday, Miami style! Muy caliente!
From the looks of the Cameo Club flyer, the pouty-faced, shirtless Zoolander wannabe gives new meaning to the term cheese and cracker!