Travolta: What a Tangled Web He Weaves!
Travolta
What a Tangled Web
He Weaves!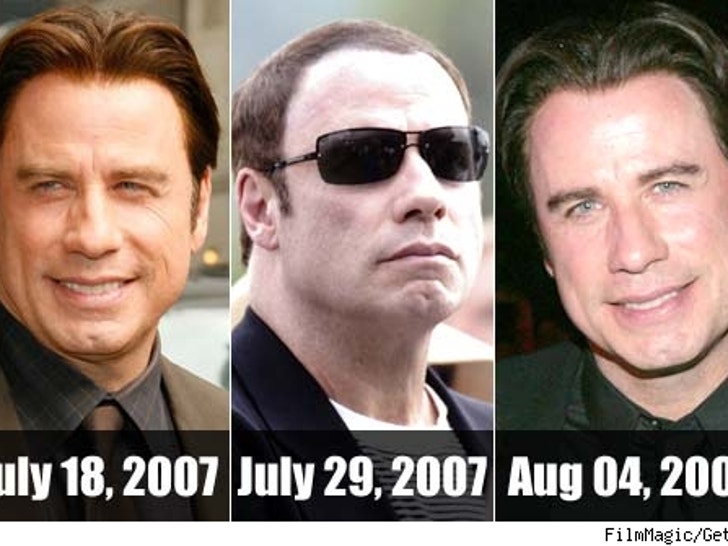 Although his cross-dressing role in "Hairspray" was taped months ago, in his personal life, John Travolta is still wiggin' out!
The 53-year-old man arrived to a "Late Show" taping on July 18, sportin' mysteriously luscious long thetan locks. Nice piece! Eleven days later, Travo turned up at a Baseball Hall of Fame event in Scientoloshort tresses. L.Ron haircut! Then this past weekend, the "Battlefield Earth" star was snapped at a Los Angeles event -- once again in all his mop-topped glory. It's magically ridiculous!
John Boy's secret is out!