Bruce Takes a Dip with Hot New Chick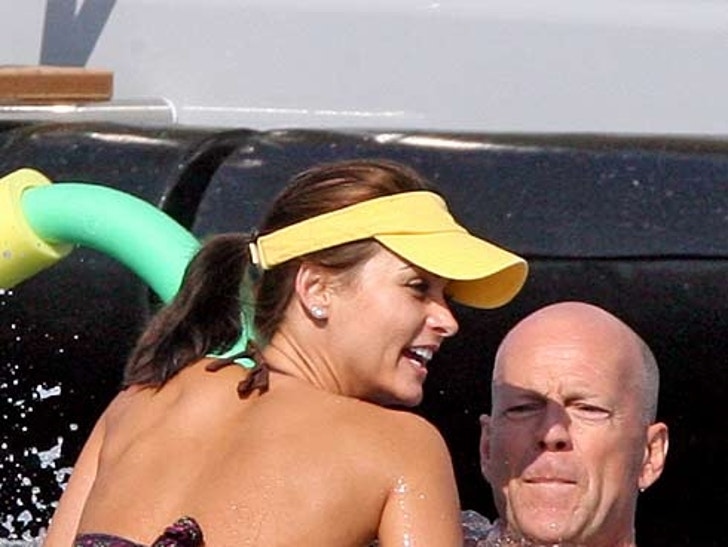 Aging action star Bruce Willis is looking to "Die Hard" with yet another Ashton-aged babe, Karen McDougal, as seen here while "yachting" in Porto Cervo, Sardinia.

Bru and Kar managed not to get their hair wet (easy for him) as they flirted and floated on a sunny day in the Tyrrhenian Sea. The famous action-packed father of three looked relaxed, while a world away, racy pix of daughter Rumer found their way onto the net. Daddy must be proud -- or is it the other way around?!
The father-daughter duo (Bruce and Rumer) are set to star next year with "OC"-ousted actress Mischa Barton in "Assassination of a High School President." Meanwhile, it looks like dad's doing some role research.