Gretchen Going "Rounder" the Block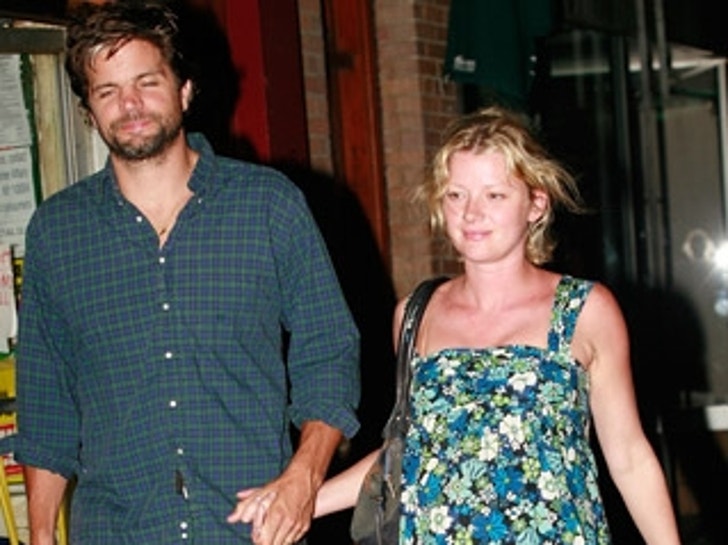 Pregnant Nutmegger and former It-girl-gone-nowhere Gretchen Mol, who dumped cardshark Matt Damon in "Rounders," was spotted walking the streets of the West Village with shabby lookin' hubby, writer/director Tod Williams, who looks like he's one cardboard box shy of a duplex!

Tod's previous marriage was to "X-Men" actress Famke Janssen -- who also starred in ... yep, "Rounders!" What goes around, comes arounder!
Gretchen, wearing a floral patterned maternity frock made from the curtains in Jan's bedroom on "The Brady Bunch," is due before Christmas. Meanwhile, she's starring in that cowboy train movie with cheery Russell Crowe.