The Black Eyed Peas Love Their Fans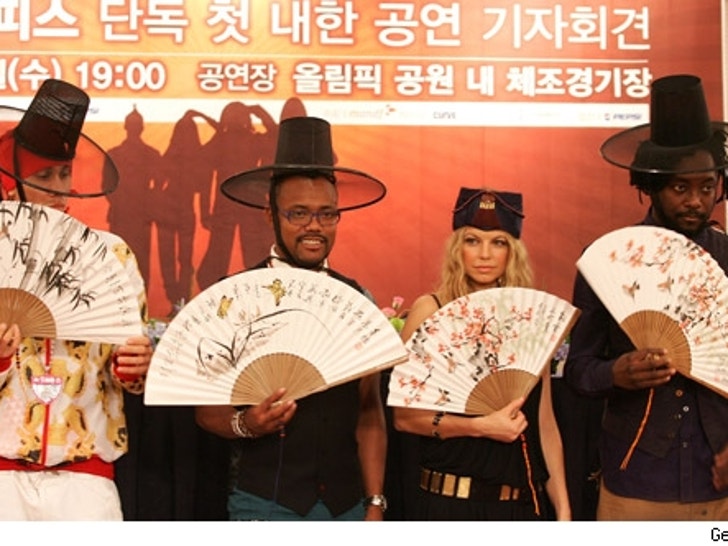 Despite being one of the biggest sell-outs in the music biz, the Black Eyed Peas proved on Monday that they still have Seoul! Annyong haseyo!

At a press conference in the South Korean capital on Monday, the United Nations quartet (Taboo, apl.de.ap, Fergie and will.i.am) waved traditional Korean fans, while decked out in gwanmo hats. Interesting considering the Peas are known for changing their lyrics -- and musical integrity -- at the drop of a hat. No, no, no, no!