Lohan Sued: Cops Had "Guns Drawn" After Chase
Lohan Sued:
Cops Had "Guns Drawn" After Chase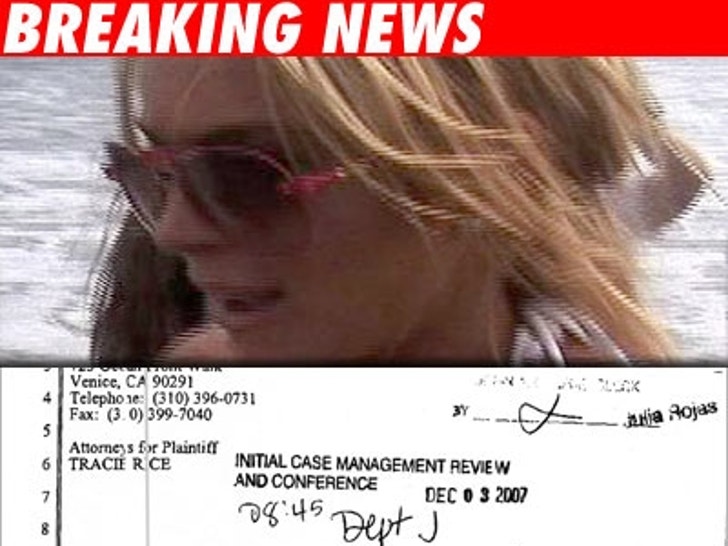 A woman who says she was in the car Lindsay Lohan was chasing the night she was arrested for her second DUI has sued the troubled actress, saying Lohan "put me through one of the most frightening experiences of my life."

According to the suit, Tracie Rice was in the SUV driven by Michelle Peck, the mother of LiLo's former assistant. Rice says she "was convinced that their lives were in danger and that they had to outrun the pursuing car or they might be killed." The night of the incident, Rice claims Peck was so terrified at being chased by Lohan that she drove through a barricade and into the parking lot near the Santa Monica Police Station. Rice says she jumped out of the Cadillac Escalade and ran toward police officers and saw a woman, who turned out to be Lohan, run from another SUV toward her. "Police officers approached all of them with guns drawn," the suit said.
The suit was filed today in Los Angeles County Superior Court. She's suing LiLo for intentional infliction of emotional distress, and also seeks unspecified damages and payment of medical and other expenses.
As TMZ first reported, three men in the car with Lindsay that night say she commandeered a car and took them hostage.