The Ex-Bride of Gest-enstein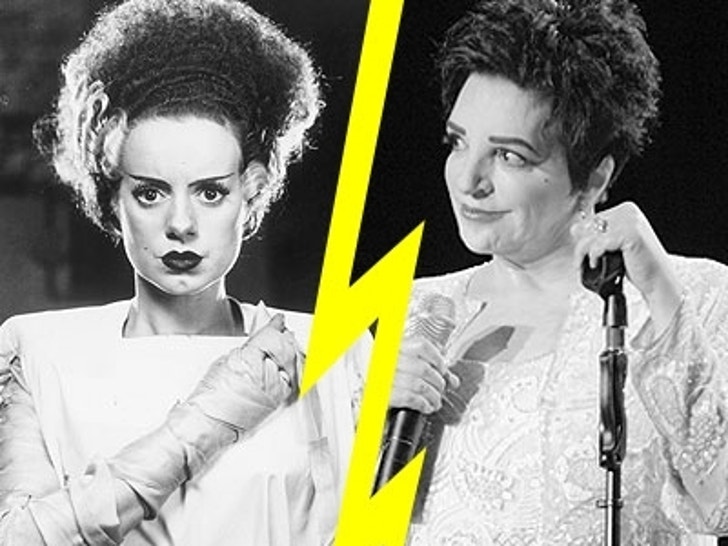 It might be the flowy white ensemble, the dark, tatted-on eyebrows, or her equally freakish eyes, but whatever it is, Liza Minnelli is morphing into the Bride of Frankenstein! It's alive!

Liza's currently doing a concert tour of Spain right now, and will return to the States next month -- where her schedule will allow her to work the House of Horrors at Universal Studios a few nights a week.
(Apologies to Elsa Lanchester.)