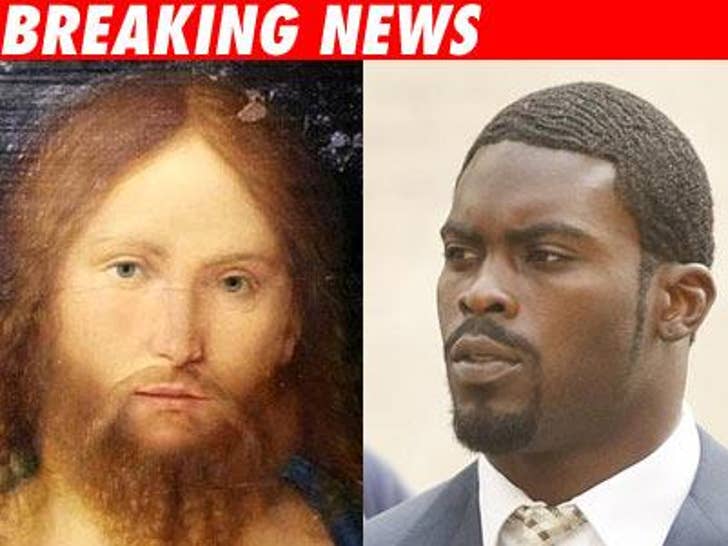 Speaking in a quiet, contrite voice, former NFL stud Michael Vick faced the media outside of a hotel in Richmond, VA -- and accepted responsibility for his role in a dogfighting ring.

"I will redeem myself" said Vick, "I have to."
Vick wasn't specific about the acts he was sorry for, but declared, "Dogfighting is a terrible thing. I reject it."
Between apologies to everyone from NFL commissioner Roger Goodell to Atlanta Falcons owner Arthur Blank -- to all the kids who used to look up to him, Vick declared that he's found Jesus and has turned his life over to God.

"I was ashamed and totally disappointed in myself, to say the least. I want to apologize to all the young kids out there for my immature acts. What I did was very immature, so that means I need to grow up."
Vick also dropped part of his apology in the third person saying, "I totally ask for forgiveness and understanding as I move forward to be a better Michael Vick the person, not the football player."
During the presser, Vick made it clear several times that he never "pointed the finger" and is prepared to face the consequences of his actions.
After speaking for nearly five minutes, Vick left the podium without taking any questions.
UPDATE: TMZ has learned that the judge has accepted Vick's plea.