Britney Loaded -- Documents Reveal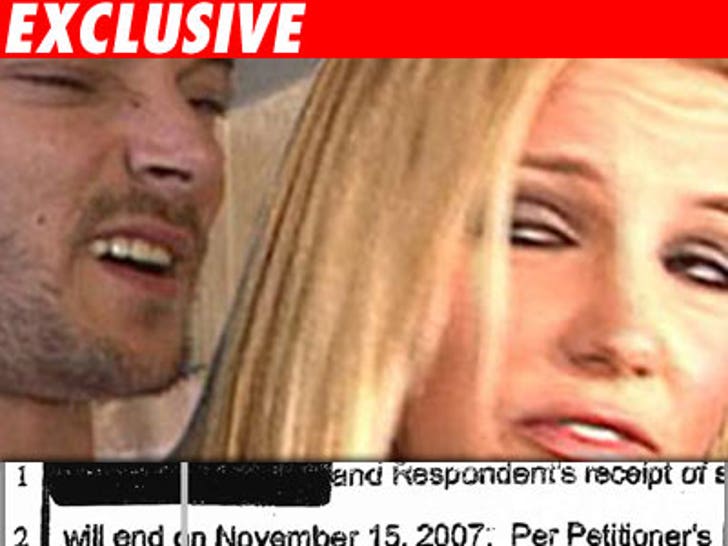 TMZ has obtained documents from the Britney/K-Fed hearing last Monday, where it was revealed the popwreck rakes in an average of $737,868 a month.

K-Fed's lawyer, Mark Vincent Kaplan, claims in a declaration filed last Monday that Britney "is clearly the 'monied party' in this case." Kaplan is asking Brit to front $50K for expenses in connection with the custody hearing, claiming his bill will be in excess of $40,000.
The documents reveal K-Fed is receiving $20K a month for spousal support but the payments end on November 15.
As we first reported last Monday, the documents reveal that the L.A. County Department of Children and Family Services is investigating Spears for allegedly neglecting her kids. The allegations -- poor dental hygiene, as well as poor eating and sleeping habits. The portions of the documents relating to DCFS have been totally redacted.
The heavily redacted docs include the names of the people who have been or are being subpoenaed in K-Fed's move to grab 70/30 custody -- Alli Sims, Promises Treatment Center, Dr. Betty Wyman (Brit's designated sober companion), Larry Rudolph (Spears' former manager), Daimon Shippen (former bodyguard), Shannon Funk (former assistant) and Christine Hallet (former nanny).