Judge Slams Foxy's Apology -- Ill Waah Waah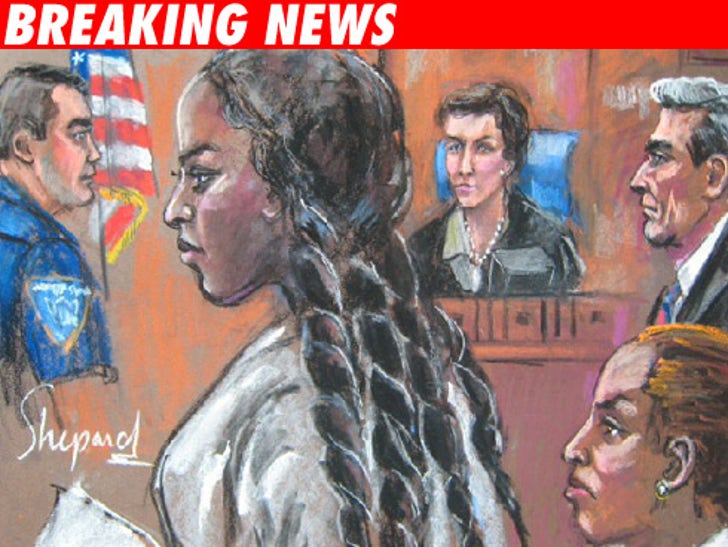 The walking tornado known as Foxy Brown caused a serious storm in court this morning, with defense lawyers begging to quit, with cops and witnesses from all over the tri-state area convening for the hearing.

Foxy's in Manhattan Criminal Court so the judge can determine how long she should spend in the slammer after violating her probation stemming from an assault on a manicurist in 2004, including an alleged attack in Brooklyn and a traffic violation in New Jersey. A source in the courtroom said Foxy was offered a nine-month sentence, but she hasn't taken it yet. Her new defense lawyer, we're told, has been trying to get her to take the deal -- but not before she tried to get taken off the case. Judge Jackson is making her and another lawyer, Alan Stutman, stick with Foxy.
The rapperista has seemed contrite, we're told, dressed conservatively in a gray suit and handcuffs. She read a statement of apology to the court, but the judge, said a source, smacked it down, saying it was, "Too little, too late." At one point, Foxy turned to her mother sitting behind her and mouthed the words, "I love you."
Court has been adjourned for lunch, but after the break, cops from New Jersey are being brought in to testify about her traffic violation there last month, and her probation officer will also be questioned.