A Week in the Thirty Mile Zone 9/1 - 9/7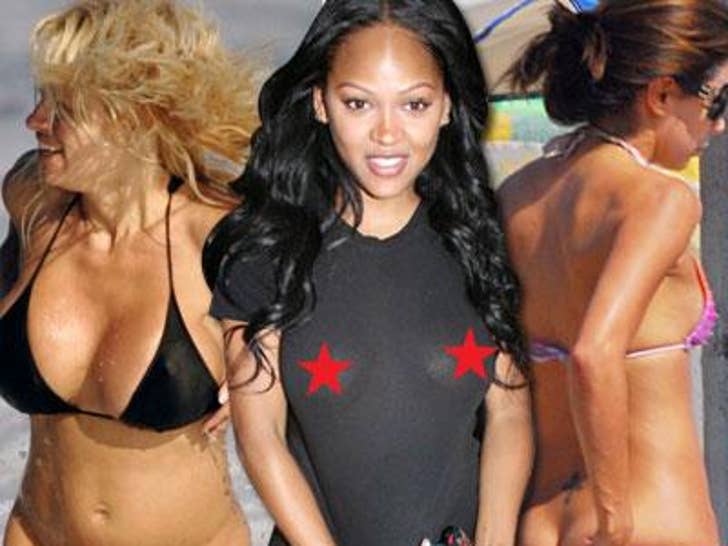 It was another wacky week here in the Thirty Mile Zone, and here's the photographic evidence!

Nicole Richie feigned a smile, Jenna Jameson got it on with a cell, Britney wised up to bathroom safety ... and Halle Berry showed off her pedestrian bump.
Meagan Good showed off her goods, Eva Longoria displayed her crevasse, Pam Anderson pulled out the old floss bikini, Keira Knightley got bandaged up, and Macy Gray put it out there for big gurls.
And sadly, Pavarotti's tenure as the world's top tenor, came to an untimely end.