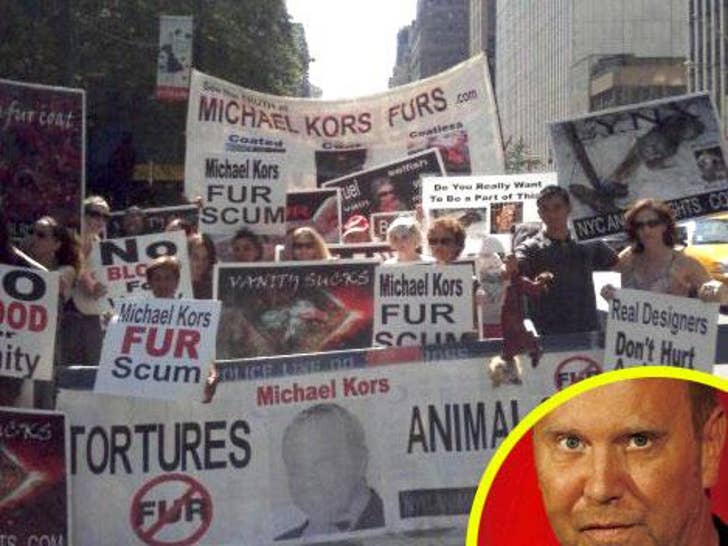 The fur flew at fashion designer/"Project Runway" host Michael Kors' Spring 2008 Bryant Park fashion show, when a group called NYC Animal Rights staged a peaceful protest, crying wolf on his use of fur. *Ahoooooooooo!*

Earlier this year, Kors was cited by the Humane Society of the United States for using dog fur in some of his designs. Since March, Kors has discontinued his use of dog fur, but still uses rabbit and broadtail fur.
His spring collection didn't contain fur pieces, but, said Santos Lopez, founder of NYC Animal Rights, "The animals that will be used in his fall collection are already suffering in cages, and we only get a chance to speak to him twice a year. I don't want to look like we're bullying people, but these designers are celebrating the deaths of animals."
Billy Daley, Michael Kors' Vice President of Global Communications, had no comment on the protest.