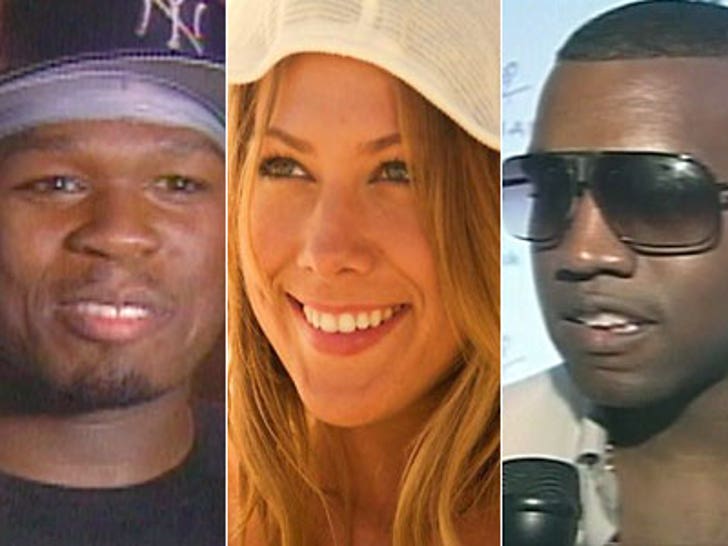 The much-hyped album release battle between 50 Cent and Kanye West begins today, but the early clubhouse leader is an acoustic folk singer who got her break on MySpace. Take that, yo!

Colbie Caillat's debut album, "Coco," has been out since July, but as of this morning, it's still the top seller on iTunes, one spot ahead of Kanye West's "Graduation." 50 Cent's third album "CURTIS" is a distant ninth.
That's great for Colbie and all, but how many times has she been shot?