Lindsay Still Addicted ... to T-shirts!
Lindsay Still Addicted
... to T-shirts!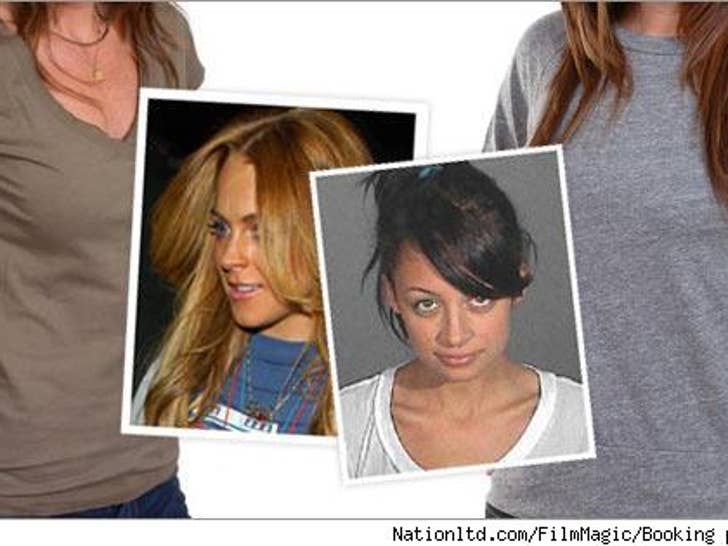 There's one vice that rehab in Utah can't take away from Lindsay Lohan -- shopping!
While the 21-year-old is getting clean and sober at Cirque Lodge, TMZ has learned that LiLo requested a shipment of her favorite T-shirt line, Nation, be sent to her. Fashion doesn't stop for detox!
Interestingly, Lindz isn't the first DUI diva to fall for the hip and trendy brand. When snapped going the wrong way on an L.A. freeway, Nicole Richie donned a Nation T for her infamous mugshot. Although good gals like Rachel Bilson and Jessica Simpson are also part of the line's growing Young Hollywood fan base, in times of need, all the It girls are turning toward Nation!