Nick Hogan Posts Graziano's Condition -- on Supra Site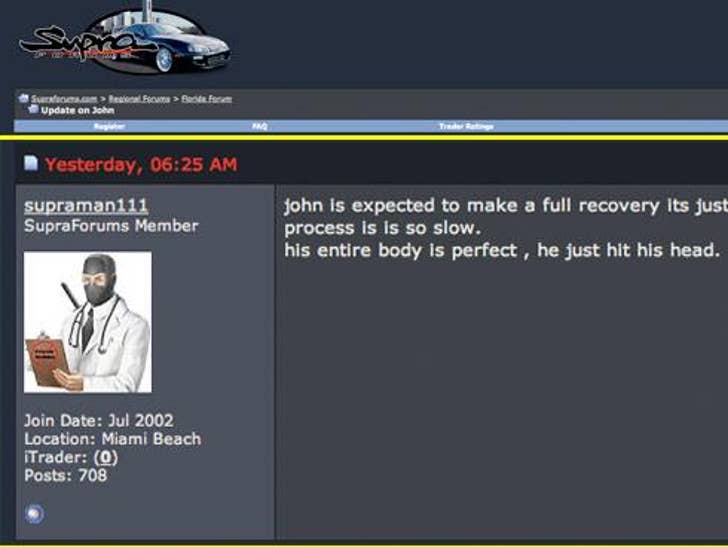 Nick Hogan has been providing updates on the condition of his passenger in his August 26 Supra crash -- on the Supraforums.com website.

Known on the site as Supraman111, Nick reported on Sept. 16: "john is expected to make a full recovery its just a slow process for him to wake up because he was in a medically induced coma by a drug called pentabarb which takes weeks to wear off which is why the wake up process is is so slow. his entire body is perfect , he just hit his head."
On Sept. 7, Nick wrote: "everyone please drive safe and wear your seatbelts, i had mine on and only broke my wrist, john did not and he is in a far worse stae than i am.