Zsa Zsa a No Show, So Case Dismissed!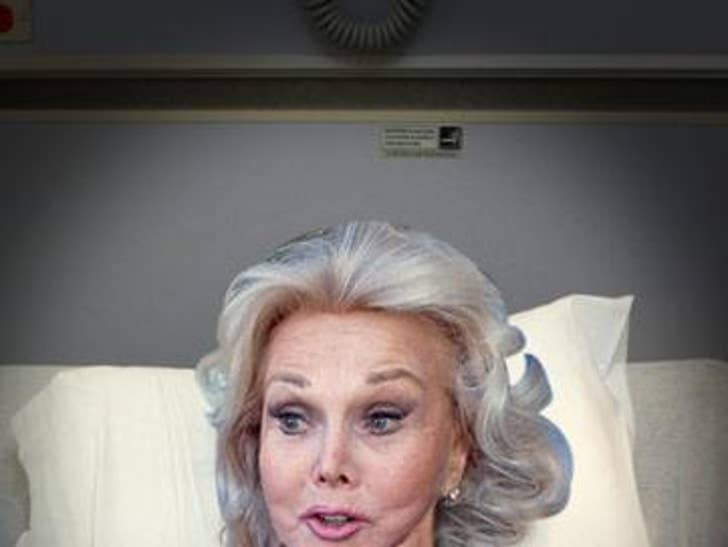 Attorneys for Zsa Zsa Gabor tried to have her case continued today while she recuperates from leg surgery. But the judge wasn't having that -- so the plaintiffs (Zsa Zsa) dismissed it entirely! No more lawsuit, dah-ling!

Judge Jacqueline Connor was not pleased that Zsa Zsa was MIA, saying that all the documents she received previously said that Gabor's surgery did not need to be done immediately. The 90-year-old star allegedly had surgery for a leg infection earlier this week, stemming from injuries in a 2002 auto accident.
Gabor has been confined to a wheelchair since then, and filed suit against Francesca Hilton (her daughter, Paris Hilton's great aunt) and others in 2005. In the suit she alleges a wide range of actions, from elder abuse to fraud and intentional infliction of emotional distress. Gabor claims that Francesca and company conspired to take out a $3,750,000 loan on Zsa's Bel-Air home through the use of forged documents, and then allegedly stole $2,000,000, to buy herself a home and invest in a phantom company in New York.
Francesca, an actress and comedienne, has steadfastly denied all charges and maintains that all of this legal action is purely the work of the evil Prince. She has not been permitted to see her mother for several years, but talks to her daily by phone, although she was unable to contact her mother in the hospital.
In addition to the surgery, Judge Connor felt that Gabor's legal team mislead her about the availability of her lead attorney, remarking, "Plaintiff's credibility is essentially gone here."
Francesca Hilton released a statement saying, "I want to get on with my life. These past two years have been stolen from me because of these malicious and untrue charges. I feel that these false accusations have been proven to be just that -- and really had nothing to do with my mother."
"The Prince" was found naked in his car on July 30, and claimed that several women had robbed him. He's also been seen wandering around Crunch Gym in fabulous West Hollywood.