Michael Vick Case Goes to the Dogs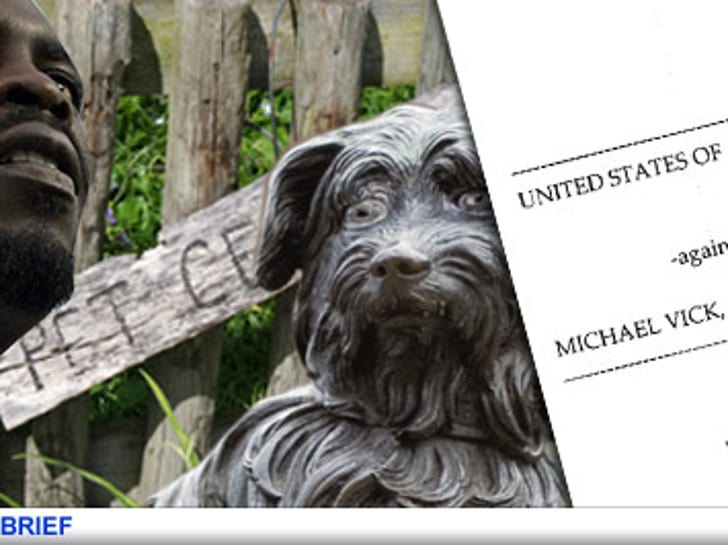 TMZ has obtained court documents filed by representatives for eleven animal rights groups who want Vick's dogs to have a say in the sentencing of Michael Vick. Woof!

Attorneys for the group filed a brief they say is on behalf of the dogs "which were brutally slaughtered by Vick and his cohorts." The brief, which outlines the horrifying abuse the dogs endured while involved in dog fighting, requests that the proceeds of any fines paid by Vick go to provide care and rehabilitation for the canine victims. It also asks that any fines paid by Vick go toward establishing a no-kill shelter or sanctuary to care for abused dogs, and to fund a public awareness program designed to educate the public on the "abhorrent nature of dog fighting."
The dogs also ask that Vick be sentenced to nearly six years in jail.