Porn Pimp to Pump Fitty's Slump?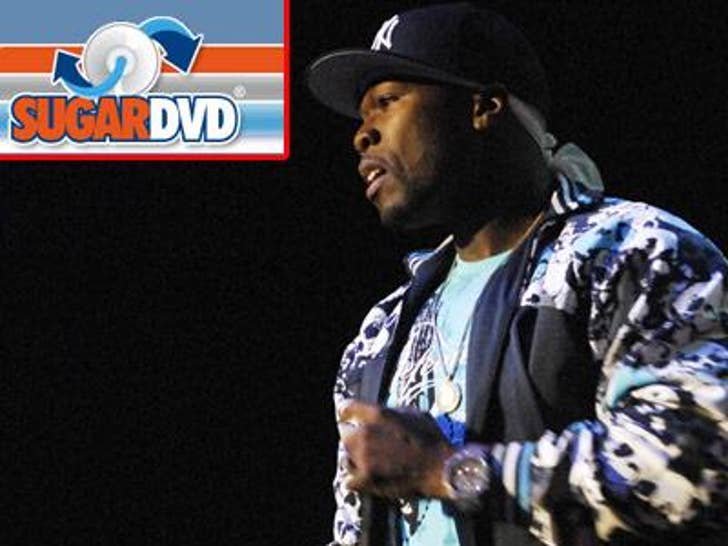 Often-shot rapper 50 Cent is having trouble shooting up the record charts, and remains a few hundred thousand behind Kanye West in their record sale competition, but one of Cent's biggest fans is coming to the rapper's rescue! Holla!

TMZ has learned that porntrepreneur Jax, Owner of SugarDVD.com, has vowed to purchase 250,000 of Fitty's discs to boost his sales and put him in the lead. 50 had vowed to leave the rap game if Kanye's sales were higher than his. Jax is asking a small favor in return for his prodigious purchase: that 50 wear a SugarDVD t-shirt for one year.
And there's another catch -- he has to wear it in all situations. "We'll even make him a pair of SugarDVD footy pajamas."
Fitty in footy pajamas? Now that's pushing it!