Remy Ma Does Her Foxy Best in Court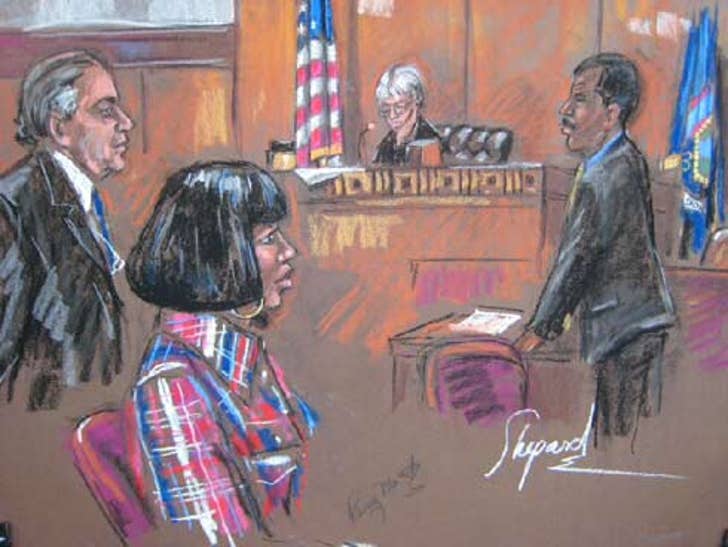 Rapperista Remy Ma made her way into Manhattan Criminal Court to face a slew of assault and witness-intimidation charges, and it looks like she's following in the stiletto-heeled footsteps of rap diva forerunners Lil' Kim and Foxy Brown, by making an ordinary day in court look like a fashion show!
Ex-Terror Squad member Ma (real name: Remy Smith) showed up to court in velvet riding boots, white jeans, a bright plaid jacket and full Anna Wintour bob. The judge didn't do much -- apart from ordering Smith to give up her passport and cautioning her not to interfere with any witnesses (as she's alleged to have done in July).
Smith will also need to return to Criminal Court on November 7 to start proceedings on assault and other charges, stemming from incidents in July and August involving an alleged shooting and fracas at a Bronx club, during which the boyfriend of a potential witness was allegedly beaten up by Ma's posse.