Rock vs. Lee -- Beacher Pulls Out the Big Guns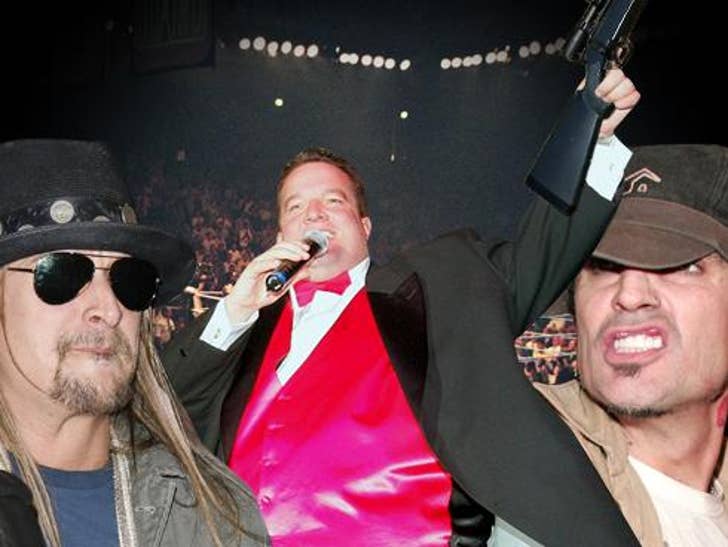 Legendary boxing promoter Bob Arum has thrown his hat in the ring for the proposed throwdown between Tommy Lee and Kid Rock.

TMZ has learned that the bout could now be as big as some of the major Las Vegas square-offs of our time. Arum, one of boxing's biggest promoters, has just signed on with Jeff Beacher to get the bout off the ground. The purse has now been raised to $5 million!
"I will make sure this fight happens no matter what the cost." Arum tells TMZ. The fight is now being shopped to air on Pay-Per-View television as well. Get ready to rock and rummmmmmmblllllllllllllllllllle!