Tommy and Kid's Beacher Boxing Bout -- Even Richer!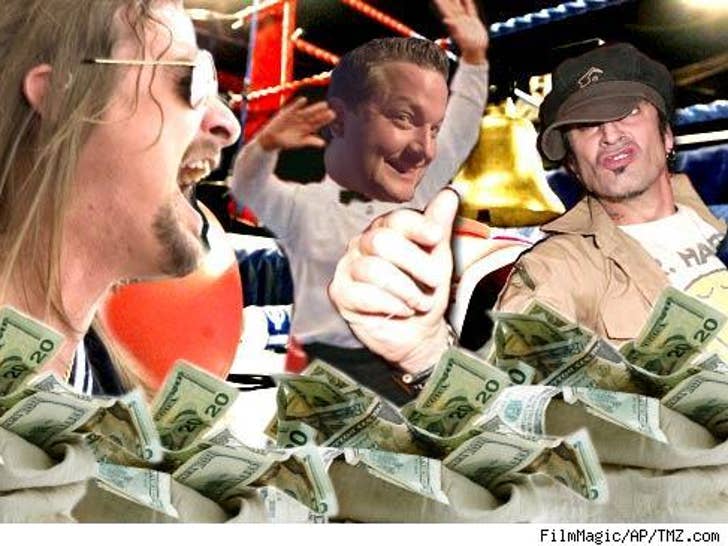 The winner of the proposed fight between Tommy Lee and Kid Rock now stands to line his pockets with a much fatter stack of cash.

Jeff Beacher, of Beacher's Madhouse in the Hard Rock Hotel in Vegas, has offered a purse of $1 million if Kid Rock and Tommy Lee take their VMA beef to his club's boxing ring. Beacher is now raising the stakes by upping the prize to a cool $1.5 mil!
Who said you couldn't put a price on your dignity?
Still no word from either camp if they'll take Beacher up on his offer.