Kid Rock on KROQ: Tommy Talks, Pam Walks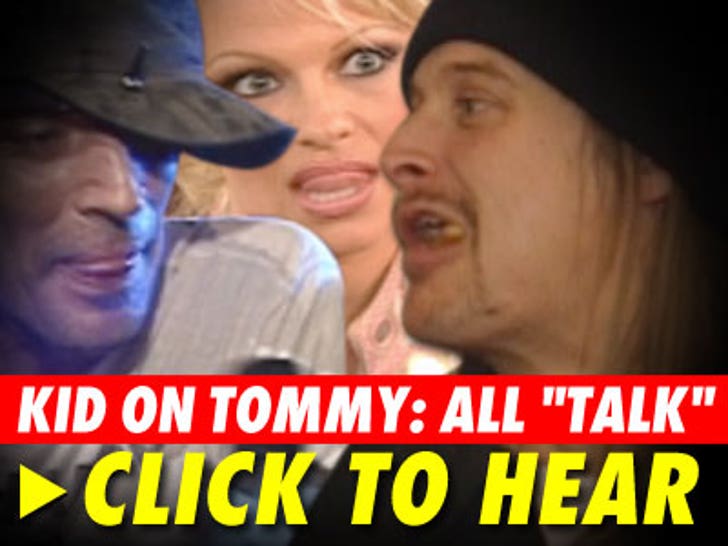 Kid Rock is trying to keep his distance from Tommy Lee, but it seems Kid's divorce from Pamela Anderson and the MTV punch fest threw some gasoline on the ex mess fire.

Kid spoke openly on the "Kevin and Bean" morning show on L.A.'s KROQ, on his divorce from the blonde bombshell, and the MTV scuffle, claiming MTV placed him near Pam on the press line, and he questioned how he was seated so close to the Motley Crue drummer at the show.
Rock also described how the beef was ramped up during the split, when Tommy took Pam's BlackBerry and sent him obscene messages. "Thank God, I got out of it," he said of his brief marriage. He also made it clear that Tommy's mouth caused the fight -- not Pam. Kid said of Tommy, "He was doing what he does best, talk."
TMZ contacted reps for both Lee and Rock -- and we haven't heard back just yet.