Hasselhoff's Ex Booked on Hit & Run Charges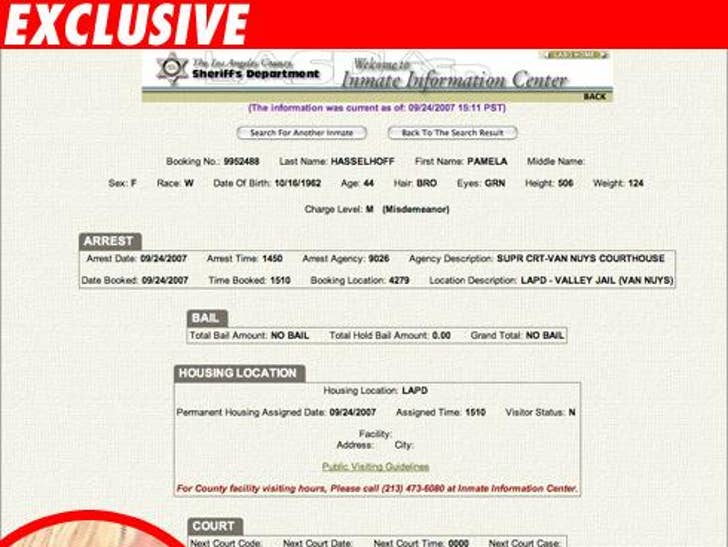 Pamela Bach, ex-wife of The Hoff, has finally been booked on hit and run charges in a L.A. County Jail.

TMZ has learned that just minutes ago, Pamela Bach turned herself in to LAPD officers at the Van Nuys Jail. The L.A. Sheriff's Dept. web site says Bach's arrest time was 2:50 PM this afternoon. She was officially entered into the system at 3:10 PM.
Pamela is accused of crashing her white Mercedes into a parked car and fleeing the scene back in January. She is due back in court tomorrow, with mugshot in hand to face the judge.