Kiefer's Award Is No Press-ing Matter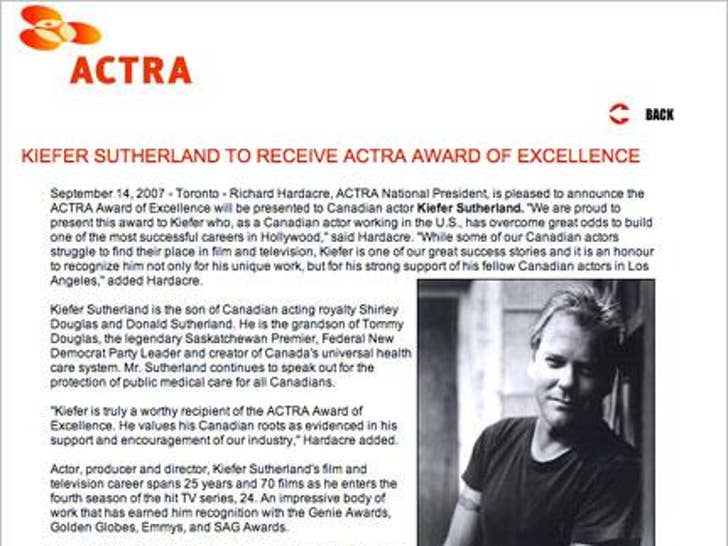 The Alliance of Canadian Cinema, Television and Radio Artists (ACTRA) is honoring Kiefer Sutherland today for his driving skills "commitment to Canada and to Canadian performers," but has decided to close the event to the press. Wonder why?!

Although the ACTRA event is still on, it was originally scheduled to be a great photo op for the Canadian-raised DUI divo, his arrest this morning on suspicion of DUI has put the kibosh on making an even bigger spectacle of Kiefer.
If his legal troubles worsen, at least Jack Bauer can always run for the border!