"Rock of Love" Stripper Cries Foul!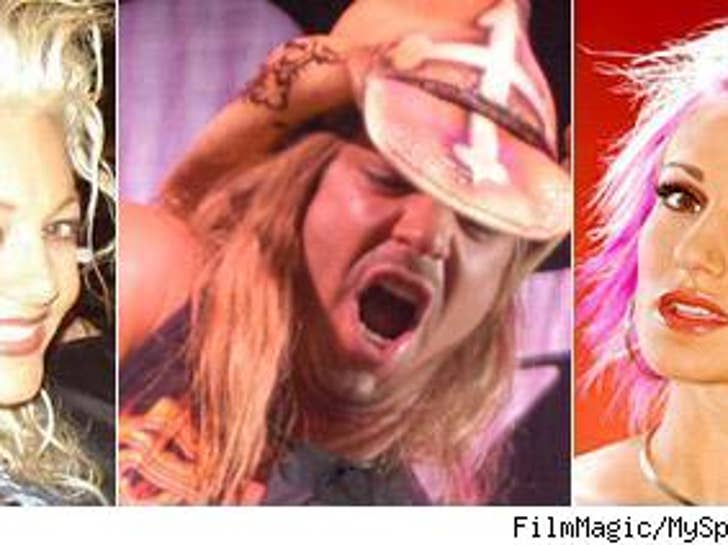 Sometimes true love isn't skin deep. On Sunday's finale of "Rock of Love," has-been Poison rocker Bret Michaels chose between stripperlicious Heather and pink-haired pixie, Jes. And even though Heather had Bret's name tattooed across the back of her neck -- Bret pointed his pinkie to select Jes.

Not surprisingly, Heather was pretty pissed, posting on MySpace that she was misrepresented in the final episode, boohooing that editing made her look way more insensitive on their final date than she really was.
She was upset that she didn't rock the aging rocker. Heather wrote, "I am so heartbroken and appalled that I look so insensitive in the finale."
When Bret asked if he could have both girls, Heather says she "absolutely, 100 percent did not say I would share him. We both said no." Once again, Heather blames editors. "I am soooo appalled by that -- as if the stipper [sic] thing wasn't enough, (which I quit doing months ago) -- or pretty much never showing one bad thing about Jess, I got ran through [sic] the coals and heartbroken once again." Appalling!