From Curry's Lips to Bonaduce's Fists
From Curry's Lips
To Bonaduce's Fists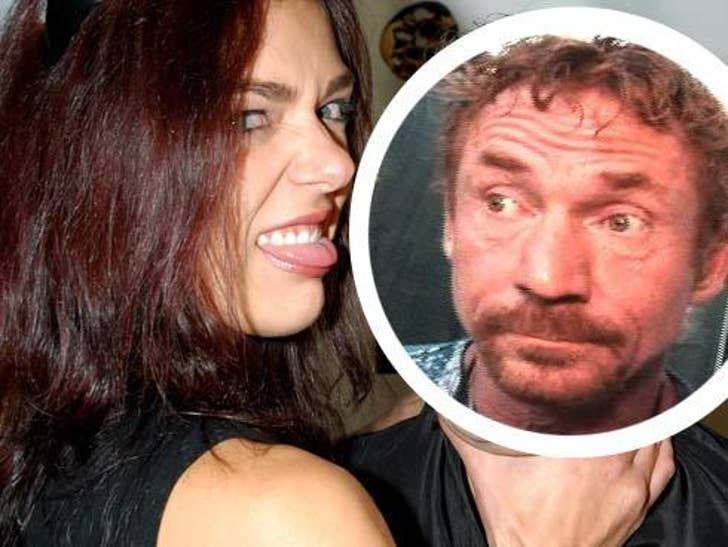 "America's Next Top Model" winner/"My Fair Brady" wife Adrienne Curry weighed in on last night's brawl between reality TV has-beens Danny Bonaduce and Jonny Fairplay -- and she says she started the fight!
Curry claims that she's the one who goaded Bonaduce into busting Fairplay's face. On her blog, she explains that Danny asked her if he should "'go up there and tell him what a douche he is?' " while Fairplay was announcing an award.
"Naturally, I say YES! Then he tells me 'Do you want me to tackle him?' Silly me, I said 'DO IT DANNY!!!' I then proceeded to cheer Danny's name till [sic] he got up to walk on stage."
Curry says Bonaduce went up to Fairplay and taunted him, telling him, "'None of these f**king people like you, man.' It seemed like he was just having fun, so I cheered him on." But when the fight turned physical, Curry reconsidered.
"I feel TERRIBLE! I know it wasn't my fault that Jonny was STUPID enough to try to piss off Danny, but I know Danny might not have gone up there if I hadn't cheered him on," said Curry. She then added that she secretly thought it was "a little awesome ... I'm going to hell in a f**king hand basket!" And she's taking Danny Bonaduce with her!