Bonaduce Free!!! D.A. Rejects Case
Bonaduce Free!!!
D.A. Rejects Case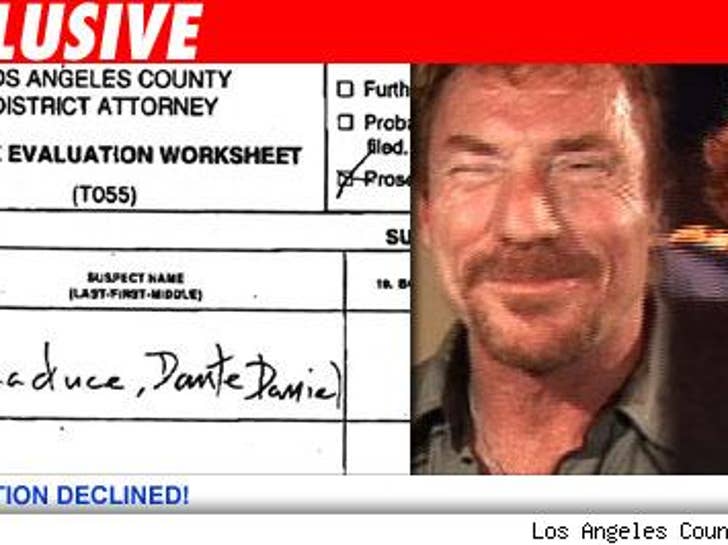 TMZ has obtained a document from the L.A. County District Attorney's office, rejecting the case against Danny Bonaduce.
Danny boy got into it on stage at Tuesday's FOX Reality Channel's Really Awards. "Survivor" reject Jonny Fairplay jumped on him, and Danny tossed Jonny over his shoulder. Jonny fell face first and lost a couple o' teeth.
Police were investigating a felony battery, with Danny as the chief suspect. The D.A. wrote on the rejection form, "Insufficient evidence to prove beyond a doubt."
UPDATE: Now everyone is weighing in! "Survivor: Cook Islands" winner Yul Kwon tells us "Fairplay is a disgraceful excuse for a human being. Not only did he act inappropriately towards my girlfriend and disrespect me at the REALLY Awards, he's made a career out of ridiculous stunts and disgusting behavior, and it's finally caught up to him. The D.A. made the right call in rejecting the criminal battery case. Under California law, Fairplay would need to prove beyond a reasonable doubt that Danny acted with the intent to cause violent physical injury. But there's nothing in the video that comes close to supporting the charge. We need to stop giving Fairplay the attention he's desperately seeking, and put an end to this media whore's career."