Promoter Sues Diddy: Your Peeps Beat the S**t Out of Me!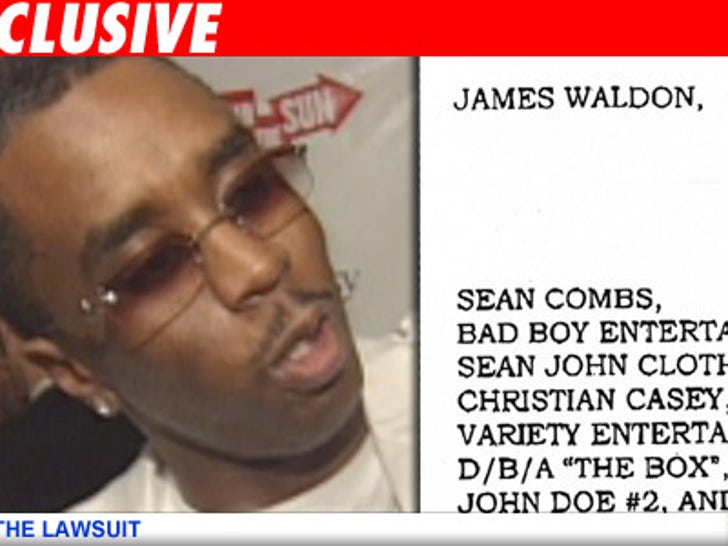 Diddy is being sued in a New York County Court for allegedly directing his bodyguards to attack a man -- who claims he was just trying to introduce himself to the mogul.

TMZ obtained this lawsuit, filed by NYC nightclub promoter James Waldon, in which Waldon claims he was jumped during a party at hotspot "The Box."
According to the suit, Waldon was sitting across from Diddy in a booth on June 1, 2007, when he attempted to say "Hi." Waldon says Diddy gestured to his bodyguards to "forcibly remove" Waldon from the area. James claims he was punched, kicked and chased around the club, causing injuries like "bruises, contusions, lacerations ... and injuries to his mouth and his teeth."
James is also holding the club responsible because of their common knowledge of "Combs' reputation for, history of, and alleged involvement in violent altercations and confrontations in various premises, lounge and nightclub establishments across the country."
Waldon is suing Diddy and his entourage for $4 million, and asking the court to award him $500,000 from "The Box."