WWE Star Says Car Commercials Have No Flair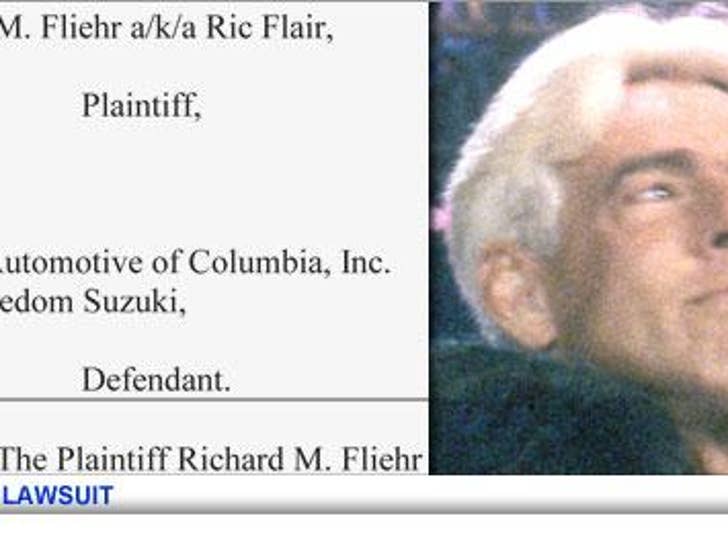 "Nature Boy" Ric Flair is suing a car dealership in Columbia, S.C., claiming they are using his name, slogans and likeness in radio and TV ads without his permission.

According to a lawsuit filed in federal court, Freedom Suzuki is using a character named Captain Freedom, who bears a resemblance to Flair (real name Richard Fliehr) and even mentions him by name. The character uses two of Flair's signature slogans -- "Whoeee!" (which sounds like his "Woooo!") and "to be the man, you have to beat the man." Flair has been using those lines both in and out of the ring for years.
The lawsuit goes on to say that the company approached Flair earlier this year about a deal to use his name and likeness in advertising, but an agreement was never reached -- and Flair never agreed to have his name or image used. Flair is now asking for the dealership to pull the ads and is seeking unspecified damages.
Timothy St. Clair, a lawyer for dealership, tells TMZ, "The complaint was just filed Thursday and we are reviewing it and we will respond on the merits in the lawsuit."
UPDATE: Johnny Stivers, of Stivers Automotive of Columbia, Inc., tells TMZ: "The commercial ran a long time ago and has since been pulled. We feel this is a frivolous lawsuit and we'll be vindicated in a courtroom."