Deep Discounts on "American Idol" Irregulars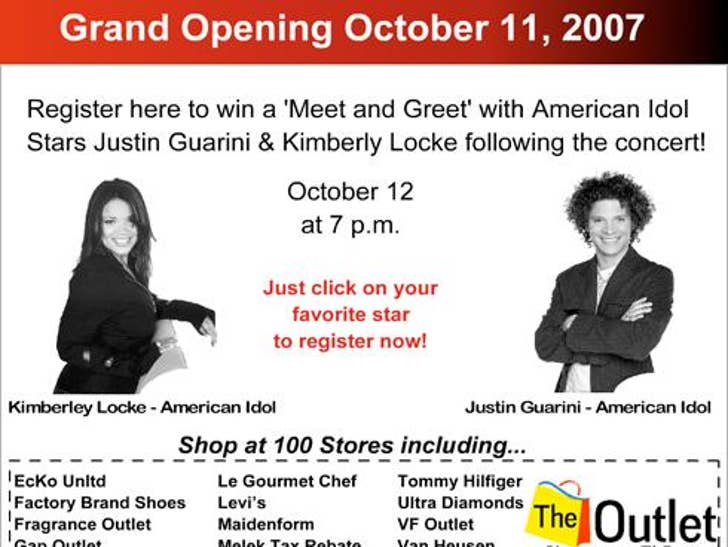 Justin Guarini and Kimberley Locke didn't win "American Idol," but they are charging on with their careers and performing -- at the opening of a Texas outlet mall! For the love of Tiffany!

While it may not be as high profile as a residential development or a regional hot air balloon festival, Justin and Kimberley will be doing their best to entertain discount shoppers at the grand opening of The Outlet Shoppes at El Paso on Friday. "From Justin to Kelly" never looked so good! To add insult to injury, Kimberley's name is even spelled wrong in one instance.
At this rate, it won't be long before Bo Bice is at a multiplex near you -- singing in the parking lot!