"Housewives 3" No Jo and Slade?!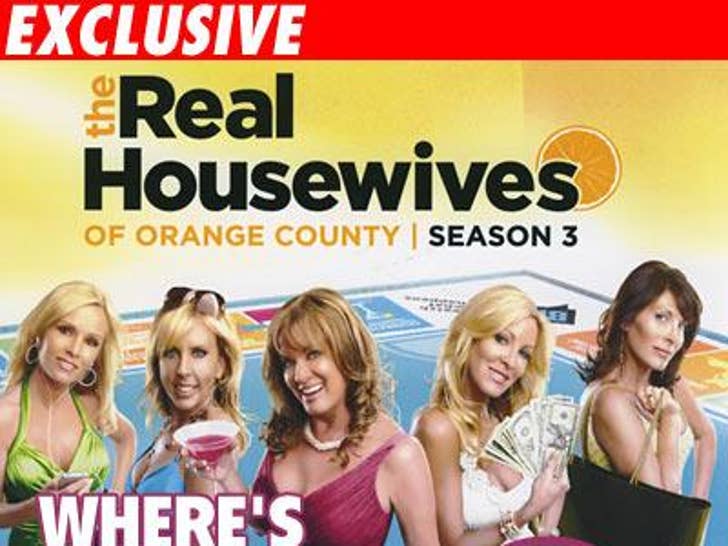 TMZ just received promo materials for the new season of Bravo's "The Real Housewives of Orange County," and we were shocked -- shocked! -- to see that Jo De La Rosa and Slade Smiley, the spiciest couple in the O.C. since L.C. and Jason Wahler, were nowhere to be found! Where'd they go?!

Sources tell TMZ that the pair -- no longer an item -- declined Bravo's request for them to star on season three. We're told Jo had a commitment to her record label, and, more importantly, was over the show. Fear not, though, we've learned Jo (and Slade -- if you can stand it) could be getting their own "Hills"-esque spin-off, which will chronicle Jo's climb to musical stardom. Paging Heidi Montag! In fact, we're told Jo's label has hired one of Britney's songwriters to pen her stuff. Wait- is that a good idea right now?
Although they're no longer on the show, sources tell us that Bravo still used Jo to hype the new season, promoting a premiere party using Jo's picture. The nerve!
A Bravo spokesperson says that the decision to chop Jo and Slade had to do with the fact that, technically, she isn't a housewife anymore -- although, really, she never was. And the network has since added another housewife, Tamra Barney.
We talked to Slade, and though he wouldn't spill the beans on if a new show is in the works (so cagey that guy), he did tell us that Jo's music is "amazingly good," that the album is slated for a 2008 release and that he and his ex are building an "entertainment and production company" together. BTW, he stills sells insurance.