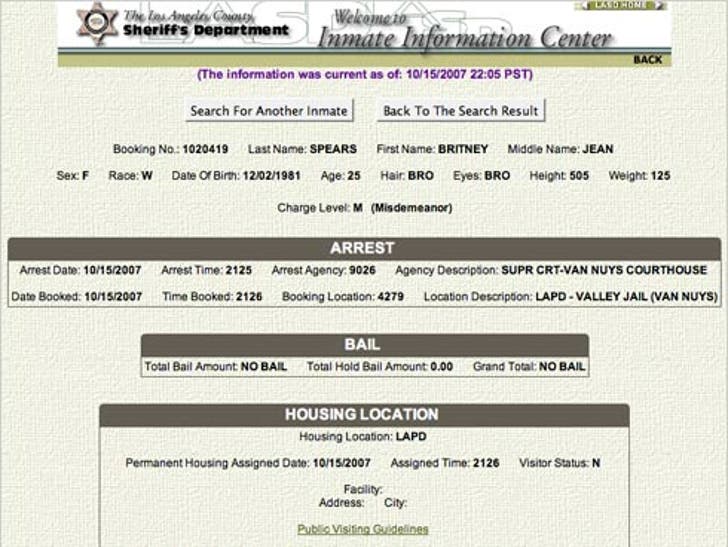 TMZ has confirmed Britney Spears booked herself with the LAPD Monday night on misdemeanor charges of hit and run.
Wearing a black mini dress, black leather jacket and sporting silver chains around her neck, she walked into the Van Nuys jail last night and did the deed.
LAPD told us "at approximately 9:25 PM Miss Britney Spears checked into the Van Nuys County Jail for a court ordered booking. She was put through standard booking procedures which included booking photographs, fingerprinting and collection of information. Britney was at all time cooperative in the process. She was there approximately 45 minutes." We're also told she was never put in a holding cell, and she was polite and courteous to the officers. We're also told cops offered her the back entrance -- but she declined, opting to go in the front door. FOX 11 Los Angeles caught Brit on her way in and out of the jail.
The L.A.City Attorney charged Spears in September with one count of hit and run causing property damage and one count of driving without a valid California license. Both charges are misdemeanors, each carrying a maximum of 6 months in jail. The charges stem from an August 6 incident in L.A. where Spears was in a private parking lot in the San Fernando Valley and rammed into a parked car.
Britney's inmate information page from the L.A. County Sheriffs website: