Fashion Photog Klinko Sues Jeans Exec for $50 Mil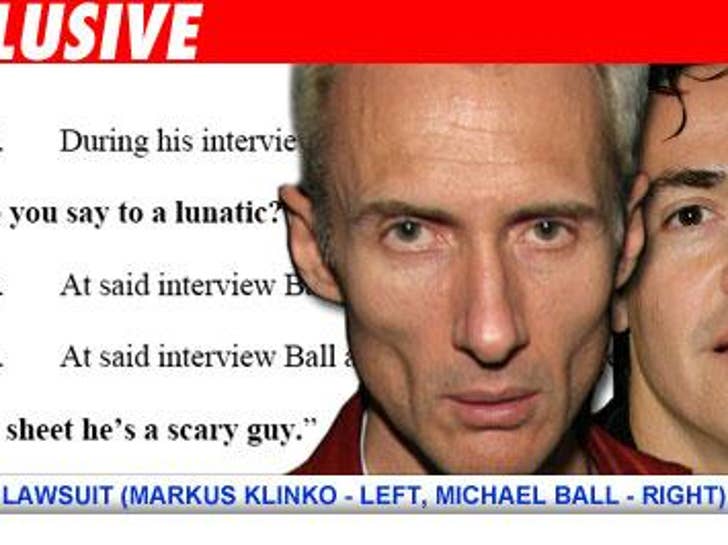 Hotshot fashion lensman Markus Klinko is taking on embattled Rock & Republic Founder/CEO Michael Ball yet again, suing him for libel after Ball called him "a lunatic" and "a scary guy" in a magazine interview -- and this time he's demanding a whopping $50 million!

In this week's issue of DNR, the men's fashion industry trade magazine, Ball slams the photographer as "Klinko on the brinko," and says, "What do you say to a lunatic? ... If you see this guy's rap sheet he's a scary guy." In his lawsuit, filed today in Manhattan Supreme Court, Klinko calls Ball's jabs "false and defamatory" and alleges that Ball "deliberately sought to discredit plaintiff and hold him out for ridicule and humiliation."
These two have plenty of history: Klinko reportedly dated Ball's ex-fiancee, and even sued Rock & Republic earlier this year for breach of contract, alleging that he didn't get paid for work he performed.
Meanwhile, as TMZ first reported, Ball is also facing a sexual harassment suit from a former employee who alleges that Michael tried to "stick his hands down" her pants and made multiple lewd remarks toward her. It's a ballin' good time over there!
Rock & Republic didn't respond to a request for comment.