Kiefer: Dressing Under the Influence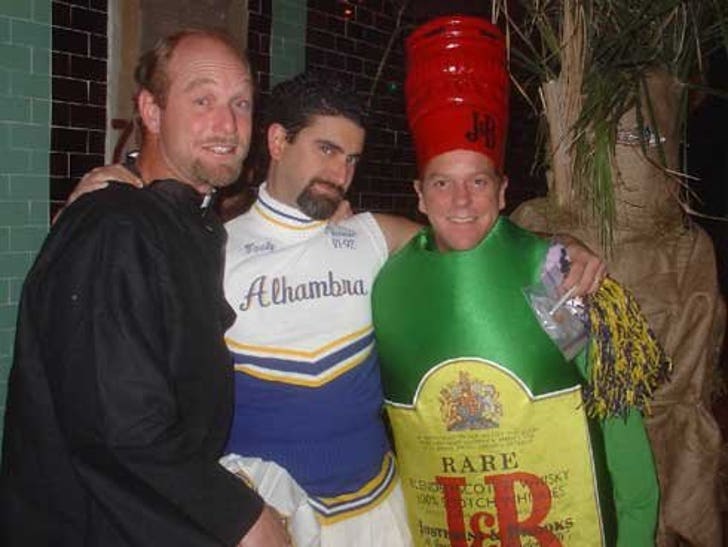 "24" star Kiefer Sutherland has impaired judgment in his Halloween costume choices too!
The DUI darling was snapped in this J&B Whiskey bottle getup at a Halloween party last year. Now that's a shot! The genius pic, which also includes a priest feeling up a cheerleader, was taken in between Kiefer's pleading no contest to a 2004 DUI arrest and his most recent DUI arrest last month. Cheers!
Since he's not allowed to drive until May 2008 -- this Halloween, Kiefer may want to go as a bus rider!